4 tags
"When did addiction become a good thing?" By Jason... →
Tech companies have become increasingly adept at manufacturing desire, but to what end? Behavior designer Jason Hreha argues that the industry needs to seriously consider the impact of its products. Are we helping our users lead better lives, or are we making them compulsive, impatient and distractible? Read full article.
2 tags
Vote for our SXSW Panel! 20 Million Over 20: Open... →
Description Entrepreneurship is the life blood of any thriving community; the more entrepreneurs that realize their dream, the better it is for society. According to Entrepreneur magazine, 84 Million Americans are currently or want to become entrepreneurs. This panel will aim to answer the question of how to make entrepreneurship accessible to the masses. While risky, any would-be entrepreneur,...
2 tags
2 tags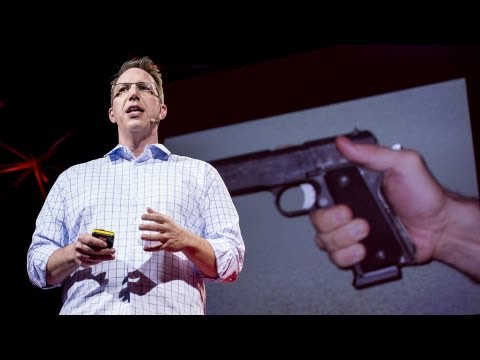 3 tags
Purpose-Driven User Experience
This article originally appeared on the GSD&M Blog, and later appeared in Yahoo! Small Business Advisor. "I think so many of the objects we're surrounded by seem trivial. And I think that's because they're either trying to make a statement or trying to be overtly different. What we were trying to do was have a very honest approach and an exploration of materials and...
Pixar story rules →
Pixar story artist Emma Coats has tweeted a series of "story basics" over the past month and a half — guidelines that she learned from her more senior colleagues on how to create appealing stories: #1: You admire a character for trying more than for their successes. #2: You gotta keep in mind what's interesting to you as an audience, not what's fun to do as a writer. They can be v. different. ...
3 tags
Blake Masters: Peter Thiel's CS183: Startup -... →
blakemasters: Here is an essay version of my class notes. Errors and omissions are mine. Credit for good stuff is Peter's. Thanks to Joel Cazares for helping proof this. I. Traits of the Founder Founders are important. People recognize this. Founders are often discussed. Many companies end…
2 tags
: 10 Things I've Learned In The 2 Years Since I... →
Good blog post  from one of my favorite illustrators!  samspratt: I graduated from art school 2 years ago, here are some things I think I've learned. In the words of my current client, Donald Glover: "I'm not saying this thing is true or not, I'm just saying it's what I learned." "Creativity Is Recession Proof" were the words plastered over the novelty T-shirt I bought in college, and...
2 tags
Watch
Mary Meeker's Internet Trends 2011 - Always a must study. This fact-packed presentation compiled by KPCB partner Mary Meeker explores and examines the significant trends shaping the Internet today. Backed by hard data and decades of technology analysis, Mary posits that the mobile revolution is still in its infancy and poised for tremendous growth. Her presentation also zeroes in on the...
2 tags
3 tags
3 tags
Watch
Must watch! mehrabm: The Power of Curiosity and Inspiration by Jack Dorsey Square and Twitter Co-Founder
2 tags
Watch
This is one of the first demo videos of the Citi MasterCard + Google Wallet app. I like the accidental additional transaction in the demo. Whoops! It is kind of scary that you're walking around with a digitized Credit Card. The hacker community is going to have a hell of a fun time with NFC (I'm sure plenty of security measures have been taken by the industry, but even then there are...
5 tags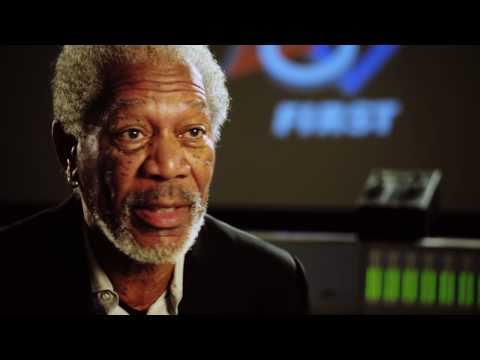 3 tags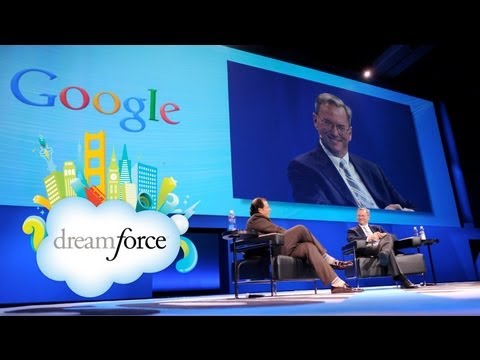 1 tag
Watch
Rock Report: State of Digital Health. Seems to be a good summary of current activity in the HealthTech space. (via Rock Health)
2 tags
1 tag
"I'm privileged to work with some of the best of the new breed of software..."
– Excellent, simple write-up on why software is going to keep crushing it: Marc Andreessen on Why Software Is Eating the World - WSJ.com
1 tag
1 tag
Vote For Our SXSWi Panel! "Starting Up: The... →
Click here to vote for our panel: Starting Up: The Science Behind Disruption! Its quick and I'll really appreciate it! Title Starting Up: The Science Behind Disruption Speakers Naveed Lalani (@naveed_l) Jessica Mah (@jessicamah) Adil Wali (@adilwali) James Proud (@jamesproud) Zach Larson (@zachlarson) Description This panel discussion aims to put a process behind the discovery of...
"Prevention-focused countries such as Denmark have dramatically lowered the need..."
– Fascinating, to say the least. via Healthcare Disruption: Providers Are Making Newspaper Industry Mistakes (Part III)
Anonymous asked: Do you have a Afghan background?
"The solution to premature commitment bias starts... →
Reblogged from Adil Wali As you may have noticed, I have recently found myself consumed by the problems facing technology entrepreneurship today.  In particular, it's the amount of sheer waste that gets to me.  As I've mentioned before, the real tragedy here is all of the time that is wasted by really talented entrepreneurs and early employees.  Unlike money, time is non-renewable.  You don't...
1 tag
What I Learned From the CEO of the Fastest Growing...
This article originally appeared on Business Insider. Rudy Karsan, Founder and CEO of Kenexa (KNXA) and author of We: How to Increase Performance and Profits through Full Engagement, spoke at IPN Northeast Professional Venture Boot Camp, where he shared some of his mistakes and weaknesses as an individual with candor. Here are some of the lessons we can learn for Karsan's experience. ...
"Over the past decade, better technology has simply reduced the number of things..."
– Mac OS X 10.7 Lion: the Ars Technica review
Watch
The Lean Non-Profit: How Two People Can Save The World by Naveed Lalani.
1 tag
Watch
Good guide to Google+ (via Visual Guide to Circles in Google by @ross)
"The greatest obstacle to discovery is not ignorance, it is the illusion of..."
– Dear Friends / Family Members / Blog Readers / Facebook Friends / Twitter Followers / Stalkers and / or Strangers, After much contemplation and introspection, I have decided that now is the right time for me to move on from Rally (Formally Piryx). In 2005, I joined CDCST, a technology consulting...
Piryx.com Blog: Piryx Growing in Numbers! →
piryx: The word is on the street: Piryx is amassing a team that will transform the world of online giving. You may have seen our recent New Hire blurbs on our blog, but we're still accepting resumes. Here is one position we're looking to fill: Senior Developer We are looking for full stack web…
Piryx.com Blog: Flatwater Foundation Takes a Stand →
piryx: Cancer can be one of the most life-changing episodes a person can face. The ensuing emotional and psychological burden is even greater however, as it takes its toll on friends and family members. Today, 28 million people have been afflicted by this disease… Austin, TX- based non-profit The…
Piryx.com Blog: Charity Spotlight: You're Not... →
piryx: This month we're focusing our spotlight on the Citadel Helping Hands and their fundraising initiative You're Not Alone Project. Citadel Helping Hands is the charitable arm of Citadel West Michigan. Their parent company Citadel Broadcasting Corporation is the 3rd largest radio station owner…
2 tags
"WSJ: You've been back as CEO for four years now. What has surprised you..."
– Dell's screwed fucked. Dell, Inc. - WSJ(4/25) Michael Dell Looks Beyond PC Business
4 tags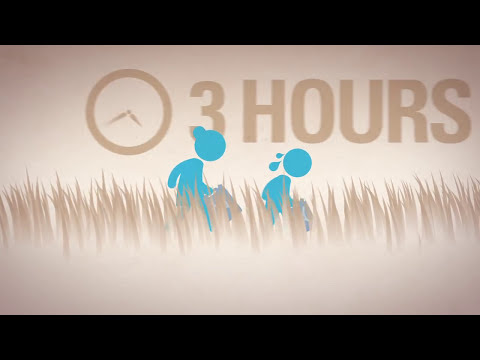 4 tags
Watch
Simple and true. Local politics — schools, zoning, council elections — hit us where we live. So why don't more of us actually get involved? Is it apathy? Dave Meslin says no. He identifies 7 barriers that keep us from taking part in our communities, even when we truly care. (via Dave Meslin: The antidote to apathy | Video on TED.com)
3 tags
Audio from "The Future of Philanthropy: Social...
The Future of Philanthropy: Social Giving Takes Off [SXSWi 2011] by naveed-lalani
2 tags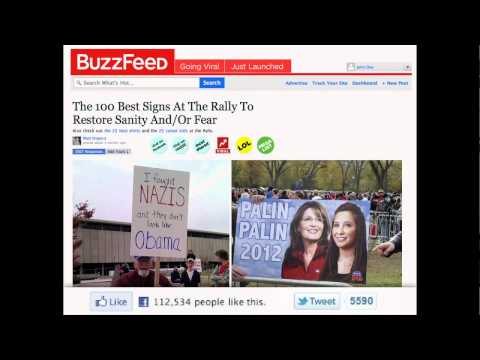 2 tags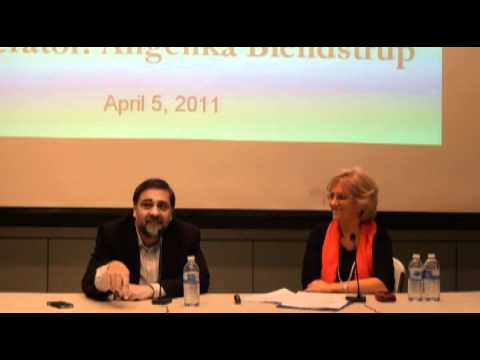 3 tags
1 tag
1 tag